Chairman James Risch
Jim Risch, currently serving as Idaho's 28th Senator, holds a longstanding commitment to public service and a passion for good government which has been exemplified by his tenure working for the citizens of Idaho for over four decades. Noted as the "Most Conservative" Senator in the United States Senate by the National Journal, Senator Risch is a leader who gets the job done known for his pragmatic decision making and crusades on decreasing federal regulations that are burdensome on the American Dream.
Senator Risch was elected to the United States Senate in November 2008, after serving as Idaho State Senator (1974 – 1988, 1995 – 2002), Lieutenant Governor (2007 – 2009) and Governor (2006 – 2007) of Idaho respectively. He currently serves on five Senate Committees, including the Energy and Natural Resources Committee, Committee on Foreign Relations, Select Committee on Intelligence, Select Committee on Ethics, and is the Chairman of the Committee on Small Business and Entrepreneurship.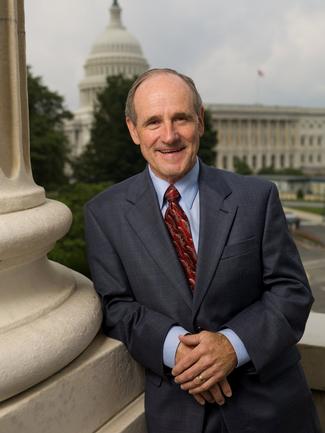 As Chairman, Senator Risch has made it his legislative priority to not only increase the growth of Main Street and its small businesses, but to also cut through the red tape of regulation to ease the burden that many small businesses were experiencing. He has also focused on strengthening the activities of the Small Business Administration (SBA) to not only ensure that they are an asset for small businesses and entrepreneurs, but also in their disaster relief efforts for Americans who are recovering from hurricane, tornadoes, floods, wildfires and other disasters that might affect their homes or small businesses. With 89% of Idahoan businesses comprised of small business and a former small business owner himself, Senator Risch is passionate about championing the backbone of the American economy.
Senator Risch earned a Bachelor of Science degree in Forestry from the University of Idaho, and a Juris Doctor degree from the University of Idaho, College of Law. He served on Law Review and the College of Law Advisory Committee at the University of Idaho and has taught criminal law at Boise State University.
Senator Risch and his wife Vicki have been married for nearly 50 years. They have three married sons and six grandchildren. They live on a ranch outside of Boise and maintain an apartment in Washington D.C.